Temecula Valley Bankruptcy Appraisals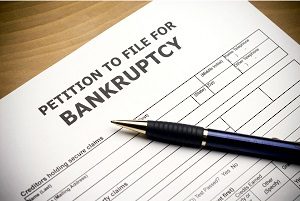 Ever wonder how a bankruptcy debtor calculates the value of their home? You need to be as accurate as possible when your attorney asks you to estimate your home's value. In fact, often times an attorney will recommend to their clients to contact a local Temecula real estate appraiser to perform a home or land appraisal to accurately estimate its fair market value.
A home appraisal completed fairly and accurately, will provide you with an accurate estimate of your home's fair market value. This should assist you and your attorney in the bankruptcy proceedings.
Residential home and land appraisers perform an integral function in the bankruptcy process. Appraisals provide estimated asset collateral values of secured creditors and debtor-in-possession (DIP) financing; help to identify and value sale/leasebacks, spin-offs, licensing and other re-organization opportunities; and are often involved in structuring and valuing restructured debt and equity instruments as well as assessing and opining on the fairness of proposed re-organization plans.
For these reasons, bankruptcy professionals quite often need to hire, work with and rely on experienced residential real estate home and land appraisers that works in Temecula, Murrieta or Menifee. I understand the complexities involved in assessing the value of a property under these difficult circumstances and work hard to provide you with the best possible experience and a viable valuation estimate or your property.
Please contact me today via e-mail (bradbassi@yahoo.com) or mobile telephone (909) 262-3434 to discuss your particular scenario and I will work to guide you in the right direction.
Get a Free Quote for Your Appraisal or Consultation
Receive a complimentary price quote for the Appraisal or Consultation Services that fit your needs.