Divorce Appraisal for residential properties in Temecula, Murrieta and surrounding communities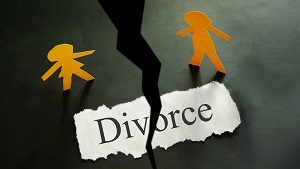 Divorce is a process in which there are many decisions to be made including what happens to the home or other properties that are owned by the individuals. Often times the home is put up for sale, in which, the profits are split or other times one of the parties will buy out the other party. In both cases hiring a local Temecula Valley residential appraiser to complete a home or residential land appraisal, is a good idea and one that will assist the attorneys and the Family Law Judge on the value of the property.
In either case, one or both parties should hire the services of a professional certified real estate appraiser local to Temecula Valley, to estimate the fair market value of the home. An appraisal for asset division should include a well-supported, easily understood, professional report, that's defensible in court. Check with your attorney, prior to engaging an appraiser to make sure they provide you with good direction.
In some cases the court may wish to have effective date of the report that differs from the divorce filling and the site visit date of the appraisal, thus requiring a retrospective appraisal. The retrospective appraisal has an effective date and value estimate corresponding to the date of divorce or the filing or some other date specified by the court and / or attorneys. I've completed these type of appraisals over the years so I understand what's involved, as well as the need to handle these situations with the utmost care and privacy.
I am bound by the ethics provision within the Uniform Standards of Professional Appraisal Practice, (USPAP) which means you're assured I will maintain a high level of confidentiality, guaranteeing you discretion and privacy. In addition, I provide you or your attorney with a comprehensive appraisal report that meets or exceeds requirements of the court or other various agencies.
If your case requires an appearance by the appraiser at a court proceeding, I will work with your attorney, regarding the case requirements, court dates and any Mandatory Settlement Conference (MSC) dates. Brad Bassi, SRA has the experience in dealing with Family Law Attorneys and the divorce proceeding, and I will be able to assist you in preparing an appraisal report for your Temecula Valley residential property that will meet the requirements of the court and/or hearings.
Please contact me today via e-mail (bradbassi@yahoo.com) or via my mobile telephone (909) 262-3434 to discuss your particular case.
Get a Free Quote for Your Appraisal or Consultation
Receive a complimentary price quote for the Appraisal or Consultation Services that fit your needs.