Financial Planning & Trusts Appraisals in Temecula Valley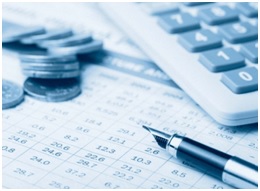 Financial and Estate Planners are often relied upon by their clients to provide sound, well-informed advice. Straw Hat Enterprises has worked closely with Temecula Valley Financial & Estate Planners over the years to assure they have the information needed to develop the best and most effective strategies for their clients.
Real estate holdings are often at the center of the plan as they're usually some of the client's largest assets. Whether you need an appraisal for a single property or multiple appraisals for an entire portfolio I understand the process involved. I have provided home, land and ranch appraisals for Financial and Estate Planners throughout the Temecula Valley for a variety of trusts, estate purposes, tax planning, asset update purposes, and more. If you have properties outside of my area of coverage, I can and will provide you with some good leads for out of area appraisers to assist your valuation no matter the type of property residential or commercial.
Over the years Straw Hat Enterprises has distinguished itself as a Riverside County professional real estate appraisal firm providing appraisals and valuation advice for estate and financial planners. I am aware of the detail, skill and attention, necessary to properly value these type of properties and I will also assure complete discretion as I am sensitive to the needs and privacy of the estate.
My last Charitable Donation appraisal was for an Estate in De Luz, Temecula. If you have a plan to donate some of your residential Real Estate holdings I am familiar with the IRS requirements and the Form 8283 that must be completed by the appraiser involved in appraising a residential property for donation.
If you're a senior or have recently been identified with a serious medical condition, it's also important that you get your affairs and estate in order as you transition into your retirement years or next phase of life, which should include knowing the value of your properties. There is a tendency to feel overwhelmed during this process, but hang with me as I will fully explain the appraisal process up front and when the report is finished I will be available to discuss any questions you or your legal team might have.
I have worked with Temecula Valley Estate and Trust Attorneys and Planners, and Murrieta Real Estate Attorneys that service Southwest Riverside County area including Temecula, Murrieta, Menifee, Wildomar, Canyon Lake, Lake Elsinore, Winchester, Hemet, San Jacinto, Anza, Aguanga and the other surrounding communities. These professionals have come to rely on my appraisal services to create the foundations of a sound financial plan for their clients and I welcome the opportunity of working with you as well.
Give me a call today with any questions you might have and also check out our 'Praise' page and see what others are saying about Brad Bassi, SRA and Straw Hat Enterprises.
Please contact me today via e-mail (bradbassi@yahoo.com) or mobile telephone (909) 262-3434 to discuss your particular case.
Get a Free Quote for Your Appraisal or Consultation
Receive a complimentary price quote for the Appraisal or Consultation Services that fit your needs.