Speaking Engagements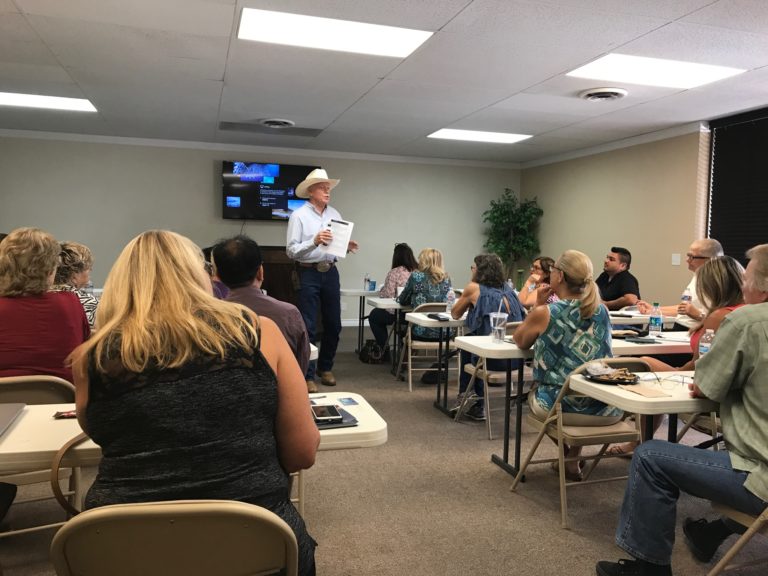 Brad Bassi, SRA is an entertaining, dynamic and knowledgeable speaker that always works hard in front of the audience to give them usable information and keep them engaged. A combination of years as a corporate executive and as an appraiser in residential real estate has provided a broad based experience level, coupled together with a 'No BS' attitude to getting things done. Brad is as energetic on stage, as he is empathetic towards realtors, property owners, attorneys, trust department managers, and other real estate professionals in general. Brad has presented to over ten local Temecula Valley real estate offices as well as to the SW Riverside County Board of Realtors over the past few years, so he is familiar with what local agents are asking about and want to know.
I am well aware of how brutal it is to sit in an audience, listening to some 'expert' clamor on, nearly putting their audience to sleep; I hate that as a participant so I make sure to keep things entertaining and interactive, by keeping all of his presentations up-to-date as well as interactive with the attendees.
Training with a Slice of Humor
By the time attendees are done digesting the all the material, they usually have something of value to take away, and more importantly, to take action on – holding themselves accountable to actually making the most out of the investment in time they made in attending.
Highly aware of the balance needed to keep people informed and entertained at the same time, Brad injects a light-hearted approach with his sessions and a little humor along the way.
Potential Speaking Topics
Appraisal Basics (What the heck do appraisers do anyhow?)
How do Appraisers Make Adjustments?
FHA and VA Appraisal Guidelines (including most common repair items)
How to Prepare For an Appraiser
Tips In Working With an Appraiser
How to Challenge a Poor Appraisal
Misconceptions about What You Can and Can't Say To an Appraiser
State of The Appraisal Industry (things you need to know)
Are all Appraisers' Created Equal? (how do you qualify an appraiser?)
Local Market Trends (what's going on in the market?)
And MUCH more!
Want Brad at Your Event? Get in Touch!
If you're interested in booking Brad Bassi, SRA for a future event you can get in touch with him at 909-262-3434 or via email @ bradbassi@yahoo.com and I will be happy to set up a time to speak with you directly in regards to your event and expectations.
Testimonials
Please review some of the testimonials Brad has received from his speaking engagements in the sections noted in the website. Thank you for taking the time to review this information.