Brad L. Bassi, CREA, MBA
Principal / Owner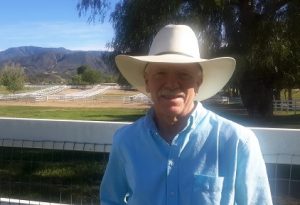 I grew up in Kansas in a small farming/ ranching area outside Kansas City. I completed my undergraduate degree at Arizona State and my MBA at Northern Arizona University. I spent 14 years working in the corporate world, reaching Vice President of Marketing and Sales with worldwide responsibilities.
In 1992, I began my appraisal career working in North County San Diego. In early 1993, I transferred my appraisal business to West Los Angeles, based on a new business opportunity. My new mentor, at that time, was based in Los Angeles and his development of an exclusive agreement with Brentwood Bank created an opportunity for me to expand my knowledge and experience. The area that we covered included Bel Air, West LA, Brentwood, Malibu, Pacific Palisades, Beverly Hills and Encino. As a result of this change, my expertise in complex properties began to unfold. This new location provided me experience in high end custom homes, oceanfront property and specialty custom homes.
When I started appraising full time in late 1994 and early 1995, in Southwest Riverside County, I began to utilize my agricultural and rural background (acquired from Kansas) and started appraising small horse ranches along with the larger custom homes and manufactured homes on acreage.
I maintain an active business schedule with my residential appraisals along with my business relationship with a local MAI appraiser, whose business practice is in the field of Eminent Domain. This business relationship has assisted my growth and understanding in the areas regarding valuation of land with certain issues that can create diminution of value, issues regarding easements, and specialty agricultural appraisal assignments.
If my clients require assistance in other parts of the state or country, I can usually provide organizations or networks that will assist the client in finding out of state appraisers to fulfill their needs. Straw Hat Enterprises, has assembled a network of appraisers that allows me to refer almost any type of assignments throughout most of the United States if the client has a specific area and need.
With my specific areas of expertise and over 20 years of experience, I can provide 'local knowledge' for all of the cities and communities throughout Southwest Riverside County including Temecula, Murrieta, Wildomar, Canyon Lake, and Menifee and I can handle most complex residential home valuation assignments.
Please contact me today via e-mail (bradbassi@yahoo.com) or mobile telephone (909) 262-3434 to discuss any questions about your particular situation.