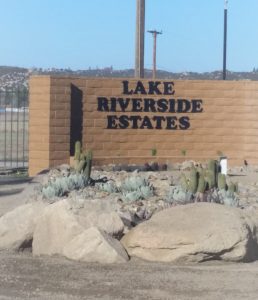 Do you live inside Lake Riverside Estates or outside the gates, do have a property out off a Tule Creek Rd, have a special or unique property that might include a small vineyard, panoramic view property, or equestrian/horse property and you need an appraisal? Is your property a manufactured or custom home? Brad Bassi, SRA, from Straw Hat Enterprises, is one of the few appraisers that works in Aguanga, CA that specializes in unique residential property appraisals, located on dirt roads, with private wells such as:
manufactured home appraisals,
custom home appraisals,
horse ranch appraisals,
residential vacant land appraisals, and more.
I live in East Temecula and have completed over 55 land appraisals and 85 home appraisals in Aguanga. This volume of appraisals and my contacts with the local Real Estate agents over the years, assists in my being very familiar with your market area and the ability to call and confirm data about sales and recent activlity.
If you are unfamiliar with the property appraisal process, check out the Frequently Asked Questions page. If you don't find the answers to your questions, feel free to contact me with the information listed below. I take pride in my work and will provide a high level of attention to you, the appraisal and/or consultation work that I complete for your assignment based on your needs through an initial interview.
Residential Real Estate Appraiser
I provide property appraisals in the Aguanga and Anza market area, CA for vary reasons including:
Estate appraisals & Charitable Donations requiring completion of the IRS form 8283,
divorce / family law appraisals,
residential litigation,
bankruptcy appraisals,
pre-listing appraisals,
cash buyer who wants to verify the contract price is reasonable,
lending appraisals.
For a complete list of what services, I offer, visit the Services page. There is no job to big or difficult that I can't work through! Don't take my word for it…check out my Praise page for testimonials from my clients.
If you are looking for a property appraisal / valuation in Aguanga, CA give me a call at: (909) 262-3434 or send an email to bradbassi@yahoo.com
[contact-form-7 404 "Not Found"]